1 STEPHEN STREET, LONDON W1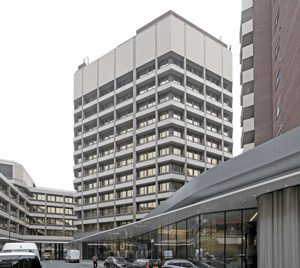 Having successfully sublet part of the 2nd floor short term, comprising 4,500 sq ft, and handled the rent review on the entire floor, our Client, Encompass Digital Media, were in the process of relocating to Chiswick and subsequently decided that the space at Stephen Street was no longer required.
Accordingly, we were appointed to market the entire floor, comprising some 21,112 sq ft, by way of an assignment or sublease expiring in 2021.
Due to the dated condition and specification, the unique fit out in situ, which would not be suitable for a typical office occupier, and the short unexpired term, finding a Tenant was to be a challenge, and despite generating various interested parties throughout the marketing campaign, it was our negotiations direct with the Landlord that led to the successful disposal of our Clients liabilities by way of an early surrender of the lease.