I recently read an article on three young upstarts, calling themselves Hubble, suggesting that they are going to change the Commercial Agency World technologically, and only the strongest will survive their attack on the market. It suggests that they offer offices to a prospective Tenants in minutes, whereas it takes three days to research and collate information in the traditional agency market.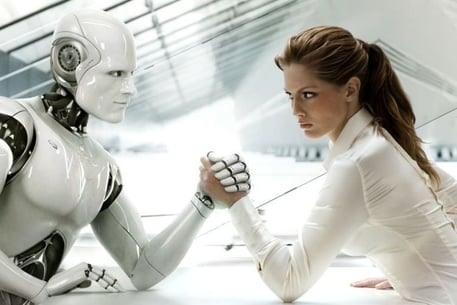 They also suggest that a robot called Charlotte, would offer Clients seeking space a better service, by asking a few automated questions. It doesn't seem to me like they have done much research about how proactive traditional Agents' work.
Firstly, they have all the data that Hubble can ever get, at their fingertips, and can respond to an inquiry within somewhere between 1 and 3 hours if not less. They also have experienced acquisition and disposal negotiators talking to enquirers, rather than a robot - finding out what they have got to dispose of ie. Where they are moving from, and debating where they might move to, and adding the human touch to selecting properties which may be of real interest.
It is this human touch that Clients, in the main, want, and it is part of the relationship built where the space seeker likes that Agent and entrusts him to negotiation best terms on his behalf. Even if Hubble does become successful in locating premises, then Corporate Occupiers are going to want skilled and knowledgeable acquisition Agents to advise them on rents, rent free periods, rent reviews, service charge caps, and the like.
This is where I see a robot falling short.
Either Hubble would have to build their team of professionals around them, to give service to their Corporate Occupiers who want space – which in essence, is what a niche agent has done, or they are going to have to outsource their enquiries who need professional help on the acquisition, and who knows which advisers they will end up with.
The average fees for acquiring offices can amount to just over one month's rent free period, and on transactions where rent fees are negotiated more often than not, between three and fifteen months, a skilled Agent can cover his fees via negotiations.
After 5 decades in the business, I'm not being a grumpy old crank refuting innovation, and I congratulate Hubble on what they are trying to do, and verily believe that they will be incredibly successful in the smaller tech market, where people are taking anything from 1 to 15 desks and really don't need the professional advice that the larger space deals require.
In my opinion, there is still room for the Niche Agent and that will continue forever.